Best Company to contact for Personalized trips to Northeast
"Undoubtedly the best company to contact for personalized trips to the northeast. Meticulously planned itinerary and accommodations are the least that can be said. Our 6N/7D trip to Tawang and Kaziranga with Northeast explorers
more...
"
---
travel to north east india meghalaya assam arunachal pradesh nagaland
2020-03-02T15:43:49+05:30
Pavan Kumar Bareedu
Bangalore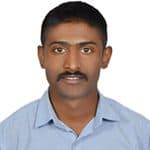 "Undoubtedly the best company to contact for personalized trips to the northeast. Meticulously planned itinerary and accommodations are the least that can be said. Our 6N/7D trip to Tawang and Kaziranga with Northeast explorers more..."
https://northeastexplorers.in/testimonials/best-company-to-contact-for-personalized-trips-to-northeast/