Homestays In North East India From the remote tribal regions of Khonoma in Nagaland to the plains of Imphal, North East India is a potpourri of cultures. And each culture has its own identity in the form of food habits, language, beliefs, and the clothes they weave and wear, among many other things. This North East India textile tour helps us explore one of the most diverse and vibrant types of traditional clothing made across the northeast.
Explore the diverse ways of making traditional clothes and handloom products of the region through this Textile Tour of North East India, over a period of 2 weeks, as you travel through some remote but home to very vibrant cultures of North East India.
14-day North East India Tour Itinerary at a glance
This two-week North East India tour will follow the following itinerary with the trip starting in Imphal and ending in Guwahati.
Day 01 Fly Kolkata to Imphal
Day 02 Imphal – Langei Model Village – Imphal
Day 03 Imphal Local Tour – Walking Tours
Day 04 Drive Imphal to Kohima
Day 05 Kohima – Khonoma Village tour – Kohima
Day 06 Kohima To Jorhat
Day 07 Jorhat to Majuli
Day 08 Full-day Majuli Tour
Day 09 Majuli to Jorhat Drive
Day 10 Jorhat to Kaziranga National Park
Day 11  Kaziranga Jungle Safaris – Elephant Safari and Jeep Safari
Day 12  Kaziranga National Park to Guwahati
Day 13 Guwahati to Sualkuchi, weaver's village day-trip
Day 14 Guwahati – Airport drop
Day 01 Fly Kolkata to Imphal
Meet and greet by North East Explorers' representative and then head to your lovely cottage-style hotel/homestay in a lovely Manipuri village off the city of Imphal. If you land in the morning, we will begin our time in Manipur with the famous Manipuri thali at Luxmi Kitchen, an iconic and the best Manipuri eating joint around.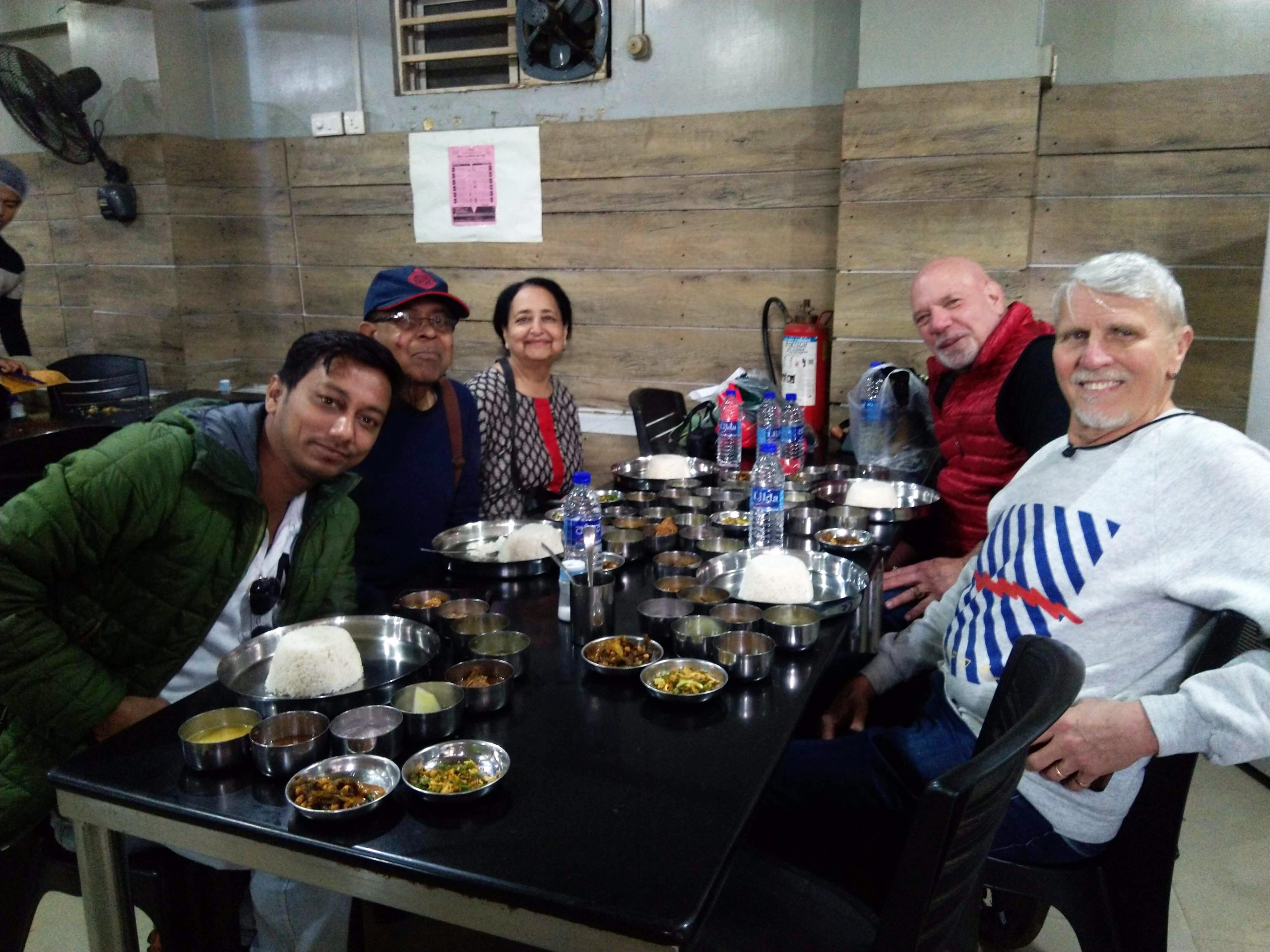 Then, we will proceed to the vibrant Mother's Market or, Ima Keithel as it is locally known to explore the variety of clothes, among many other things in this lively market. Manipuris traditionally weave and wear vibrantly colored clothes, colors that make the experience of going through them a delightful experience.
At more than 500 years old, the unique thing about this market is that only ladies can set up shop and sell here. Men are allowed to buy but not sell. We will primarily explore the cloth market today.
Day 02 Imphal to Langei Village Tour
Today after a relaxed start, we drive down to the Langei village, less than an hour from the capital city of Imphal. Langei is, among many other things, a weaver's village. The village women make their yearn, dye, and weave in the village to make colorful traditional dresses, primarily phaneks, the traditional women's wear, besides other traditional clothes.
Langei has around 200 women weavers, who primarily use the loin loom weaving. Without any professional training, the women weavers of the village are very proficient at what they do at their looms as the skill has been passed on to them over generations. We spend time watching, talking to the weavers there, and learn their traditional way of doing things.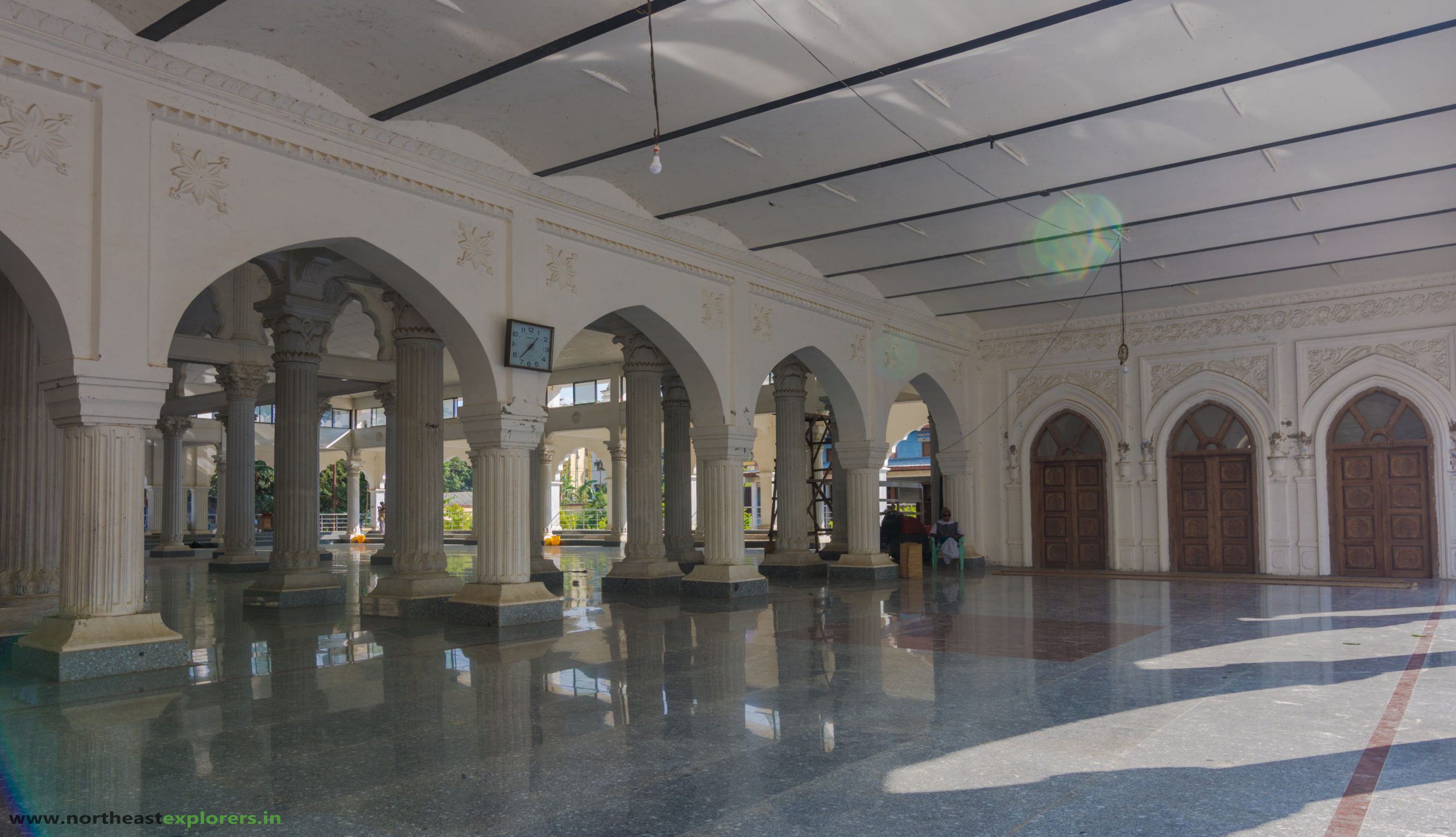 If we decide to return to Imphal post noon, we can visit the new Govindajee temple. Built-in the year 1846, the temple is the biggest Hindu temple in Imphal, and attending the daily evening aarti is a nice experience in itself and a great way to end the day.
Alternatively, we can visit the World War II cemetery, Imphal where the fallen soldiers of the battle of Imphal are buried.
Day 03 Imphal Local Tour – Walking Tours
Start from Loktak after breakfast and head back to Imphal. Once in Imphal, we start our day by exploring the iconic Kangla Fort, the nerve center of Manipuri culture and heritage. After half a day's walking tour within the Kangla Fort complex, we will again head back to the cloth section of the Ima market. This time around, we will take it slow and spend more time talking to the weavers selling different types of Manipuri textiles and learn about the methods they use. Evening free.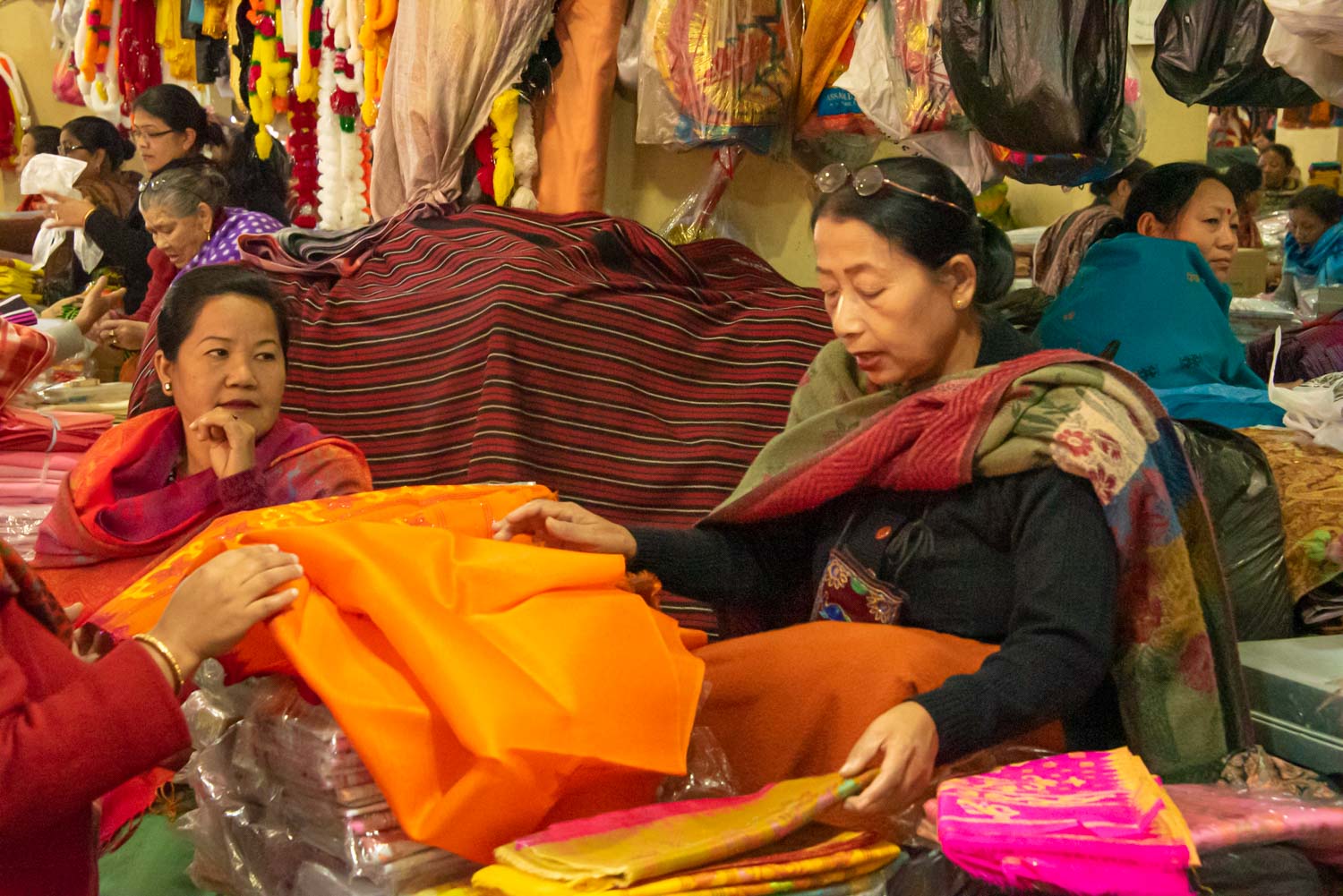 Day 04 Drive Imphal to Kohima
Today will be a sort of long day as you drive from your Manipur homestay to Kohima, the capital of Nagaland. Not long after you leave the outskirts of Imphal, you will notice the scenery change significantly as you leave behind the plains of Manipur and start ascending. It will be early evening by the time you reach Kohima. Evening free to relax.
Day 05 Kohima – Khonoma Village Tour – Kohima
We start our day today with paying a visit to the World War II cemetery of Kohima where the fallen soldiers of the historic battle of Imphal and Kohima are buried. From there, we then quickly start for the village of Khonoma. While the village is famous for more than one reason, we will spend our time exploring the weaving culture there.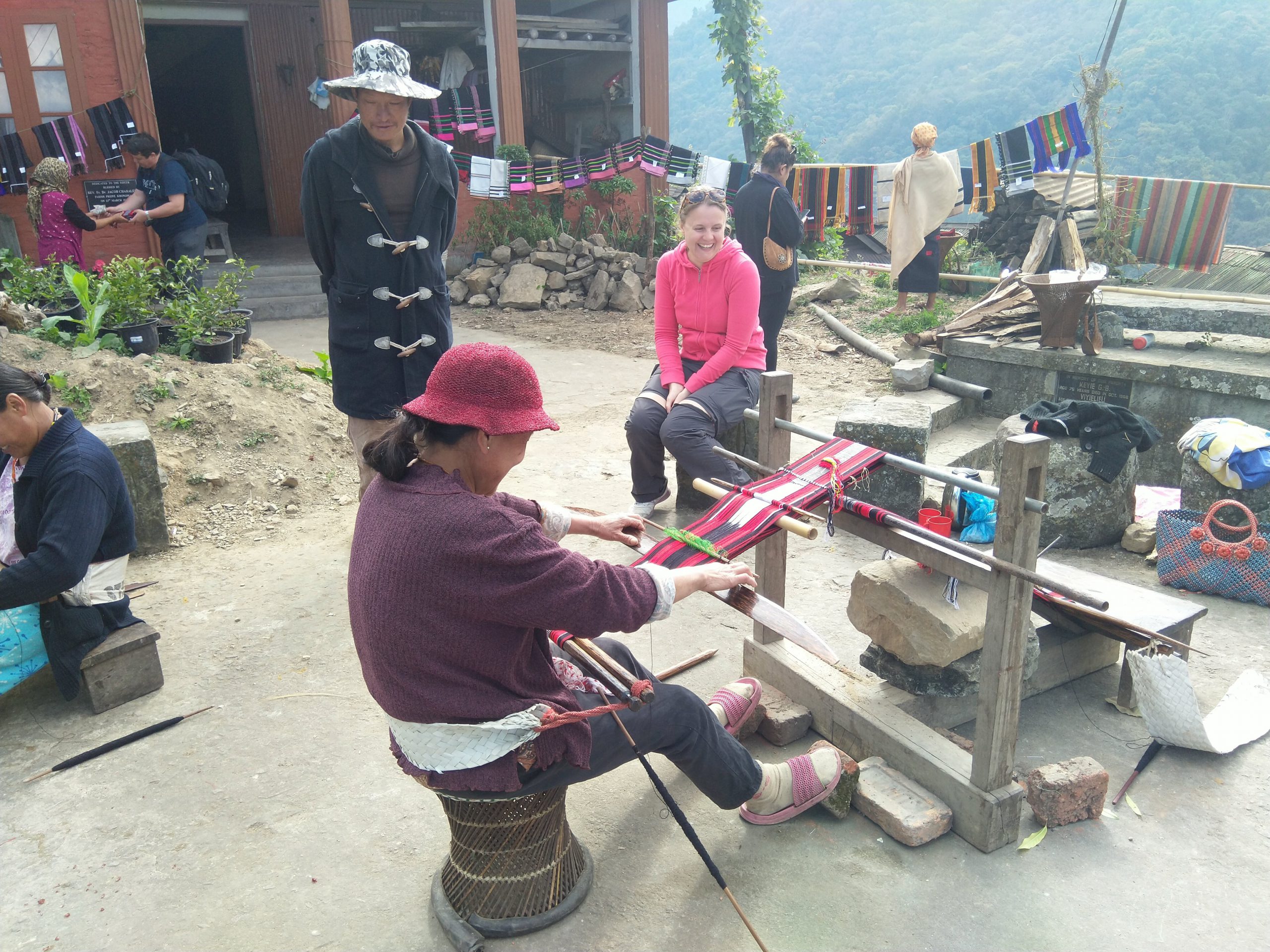 In Khonoma, we will go for almost a day-long walking tour exploring the village, as we climb up and down its narrow alleyways. We will meet the ladies of the village and watch them working their looms. Take your time to talk to them, laugh, and learn all you want to, about their weaving techniques. And if you feel confident enough, even try your hands at one of their looms too!
And what's more, you can even buy handwoven clothes directly from them. Talk about the best kind of souvenir :).
By late evening, we will head back to Kohima.
Day 06 Kohima To Jorhat
Leave Kohima for Jorhat early in the morning. Part of the road will be bumpy today so the going will get a little slow. The views around you, however, will make up for it. With a relaxing lunch stop on the way, we will make it to Jorhat by evening.
Day 07 Jorhat to Majuli
Start from Jorhat after breakfast and then head to Nimati ghat to catch a ferry to the Majuli islands, the world's largest river – island. Majuli is a unique world in itself. Rich in culture, Majuli is a hotspot of multiple local crafts, pottery and hand-made textile being the most significant ones. In Majuli, explore the complex designs of the Mishing tribal weavers of Majuli. After the village-walk, head back to freshen up and then, take a relaxed walk around your river-side bamboo cottages of Majuli for the evening. Or, just sit and relax with some boga aapong (local liquor) overlooking the Luit river as the cool breeze and fingerpicking tribal food delight your senses.
Day 08 Full day Majuli Tour
Explore Mising tribal villages and interact and learn about their in-house weaving methods. The local Mising tribal people make different types of clothes for different occasions and all of them have their unique patterns and designs which identify them as belonging to the particular tribe. Learn such facts and more. Also, explore the art of mask-making of Majuli that makes this island world-famous. Meet the artists at their home Satra (monastery) and learn more about their art and its survival over the centuries. Also enjoy local masked performances.
Day 09 Majuli to Jorhat
We leave Majuli at leisure, after a slow breakfast. We then take a ferry out and cross the mighty Brahmaputra before we start to explore the Ahom Kingdom's heritage sites that lay scattered around the Jorhat town. By evening, we call it a day.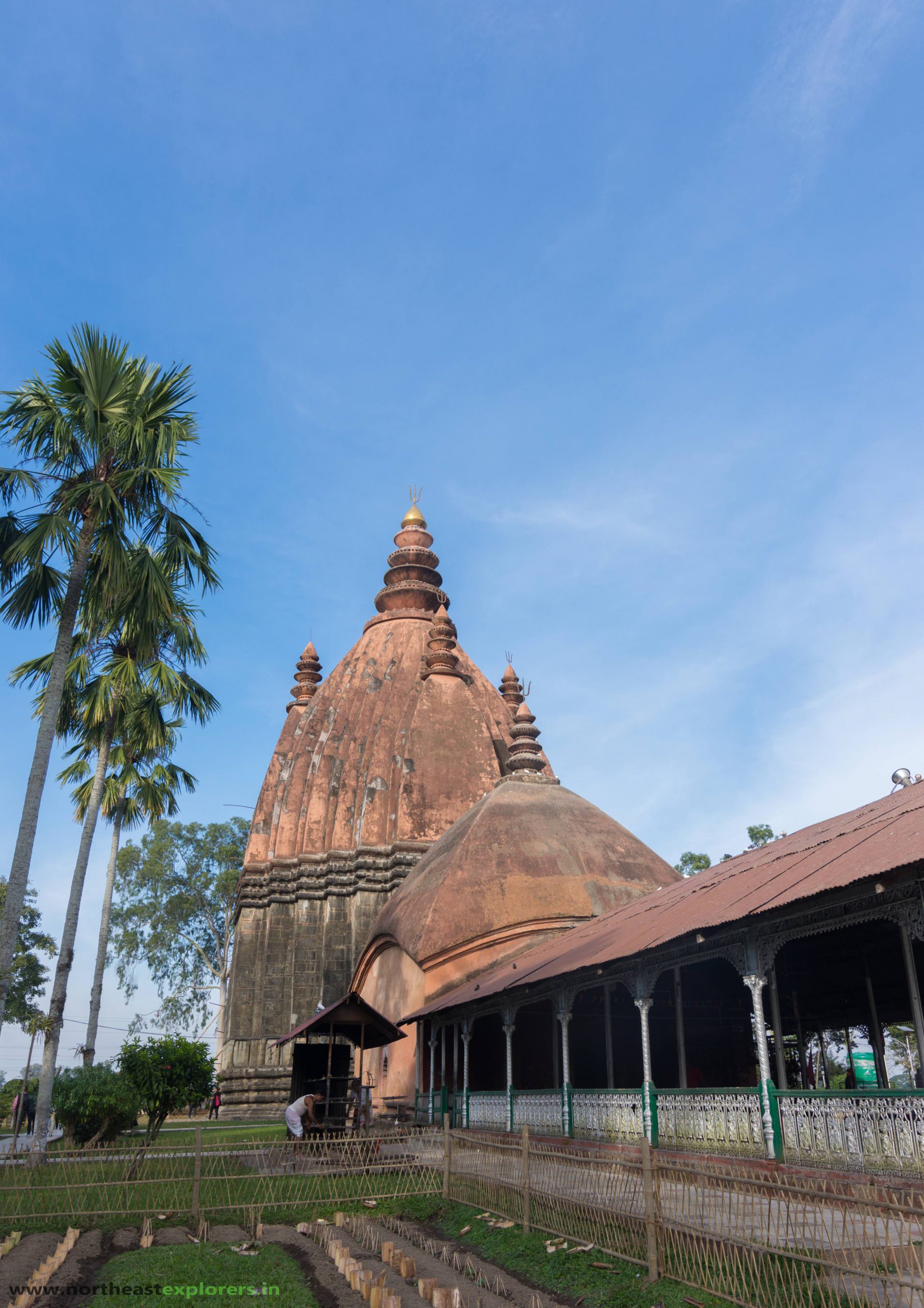 Day 10 Jorhat to Kaziranga National Park
Today is going to be one of those where we do not have any site-seeing or walking tour planned. It will mostly be a drive through the plains of Assam from Jorhat to Kaziranga National Park. If we reach before evening, we might get a chance to visit some cultural performances at the Kaziranga Orchid park. Otherwise, the highlight of the day would be a hearty Assamese lunch.
Day 11 Full Day in Kaziranga National Park – Jungle Safaris and more
Early morning, head to the central range of the national park for a morning elephant safari. Enjoy being really close with the famous one-horned rhinos, Barking deer, elephants among many others.
Post lunch, head again to the jungle. This time for a jeep safari and enjoy the sights and sounds of the wild as you head much deeper into the forests and spot a larger variety of wildlife and who knows, you might even spot a big cat, if you are lucky.
Day 12 Kaziranga National Park to Guwahati
If we did not get a chance to visit the Orchid park day before, we will pay a visit there before starting our journey to Guwahati. We start for Guwahati by early noon and reach the city by evening. On the way, we will stop by the tea-gardens of Assam to click some pictures if we want to. Also, for tea-lovers, Kaziranga has a great tea-emporium from where you can buy locally produced tea.
Day 13 Guwahati to Sualkuchi Weaver's Village Tour
Assam produces three major types of wild silk, the mugs, pat & eri, collectively known as the Assam silk. Today we will delve deeper trying to know about the harvesting and weaving process of Assam silk based clothes. And to do that, we head to the Sualkuchi weaver's village.
The garments that are sold here at the weaver's market are of high quality and are very good value for money as they are sold directly by the weavers.
Be back in Guwahati by evening and call it a day.
Day 14 Drive from Kaziranga National Park to Guwahati
The trip has finally come to an end. Depending upon your flight time, you checkout from your stay in Guwahati by noon. Feel free to do some last-minute shopping before heading back to the airport. Fly out with a lifetime of memories.
**This is a fully customizable tour. Please let us know here if you wish to tune this tour as per your interests.
Inclusions
All entry tickets wherever required.
Dedicated vehicle for your entire stay.
Accommodation for all nights in twin sharing basis.
Breakfast.
Traditional Manipuri lunch in Imphal.
Full-time English-speaking guide from start to end of the trip.
Local guide as and when required.
Traditional meal at one of the satras of Majuli.
Exclusive Satriya dance performance by the monks of Majuli.
Masked-dance performance by the mask-making monks of Majuli.
Jeep safari in Kaziranga.
Kaziranga Elephant safari. (**Available only on first come first serve basis issued by the govt.)
Guide fee.
Exclusions
Any personal/sanitary/medical expenses.
Any unplanned extension in the number of days staying.
Food and snacks.
Any gratuity money.
Anything that is not mentioned in the inclusions section above.
5% GST.
Cancellation
50% cancellation charge up till 45 days before the start of the trip.
In case we cancel the trip for any unavoidable reason, we will refund 100% of the payment made to us. We will not be liable to pay any expenses the guest might have incurred (train tickets, flight tickets, etc.) to reach the starting point of the trip, Imphal airport in this case.
Prices are subject to change without prior notice, based upon the costing of variables of the trip logistics.