Enough has already been said about the quaint village of Mawlynnong, also known as the cleanest village of Asia. So, we will not delve much into what is already out there in tons of northeast India blogs and elsewhere. Instead, we would rather talk a little walk around this Khasi village of Meghalaya.
While there is no doubt that Mawlynnong very much deserves to be known as the cleanest village of Asia. But that is not the only quality that makes the village of Mawlynnong so wonderful. Much like elsewhere in the Khasi hills and the rest of Meghalaya, the people here too, love keeping their surroundings clean.
Cleanest Village of Meghalaya – Mawlynnong
The pictures of the cleanest village show you how beautiful Mawlynnong looks, on a monsoon morning, after fresh showers.
It will not be wrong to say that the Khasi people see their surroundings as their's as a community and actively participate in all responsibilities as a community. Cleanliness is one of those things that is ingrained in the Khasi people. And that is what reflects in every Khasi village.
A walk from our Mawlynnong Homestay
A couple of weeks after the start of the monsoon season, one fine weekend, we decided to drive from Guwahati to Mawlynnong. We started late so by the time we reached the village, it was already dark (the sunsets pretty early in this part of the world).
On our way to Mawlynnong, we did not stop at any of the places to see around Mawlynnong. Partly because we had started late and partly because we have been to Mawlynnong multiple times. This trip was just a trip to rest and relax and not really sightseeing in Meghalaya.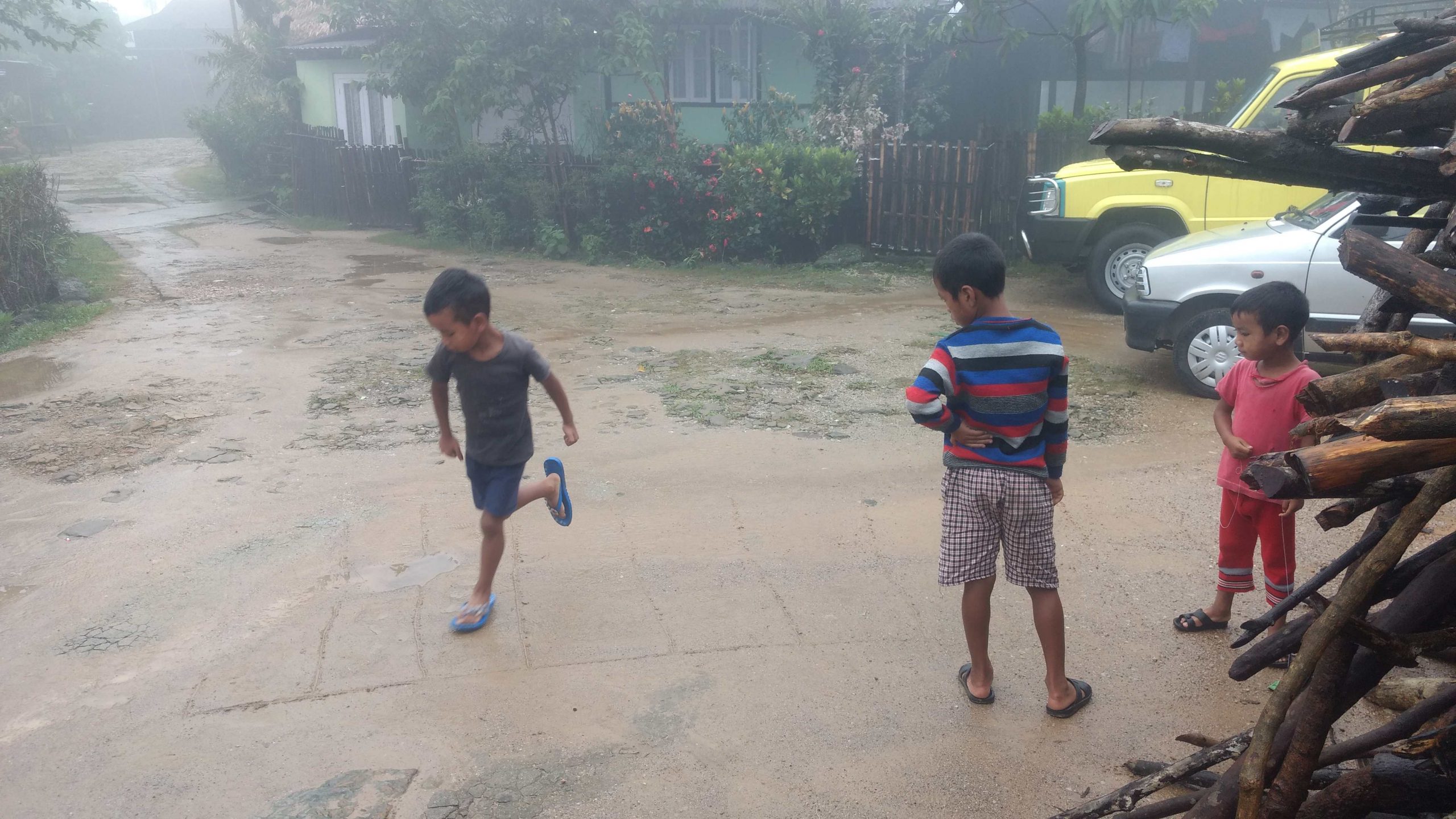 One of our favorite things when in this cleanest village of Meghalaya is the morning walk. It is quite an experience, to say the least. And on a foggy morning, it is even better.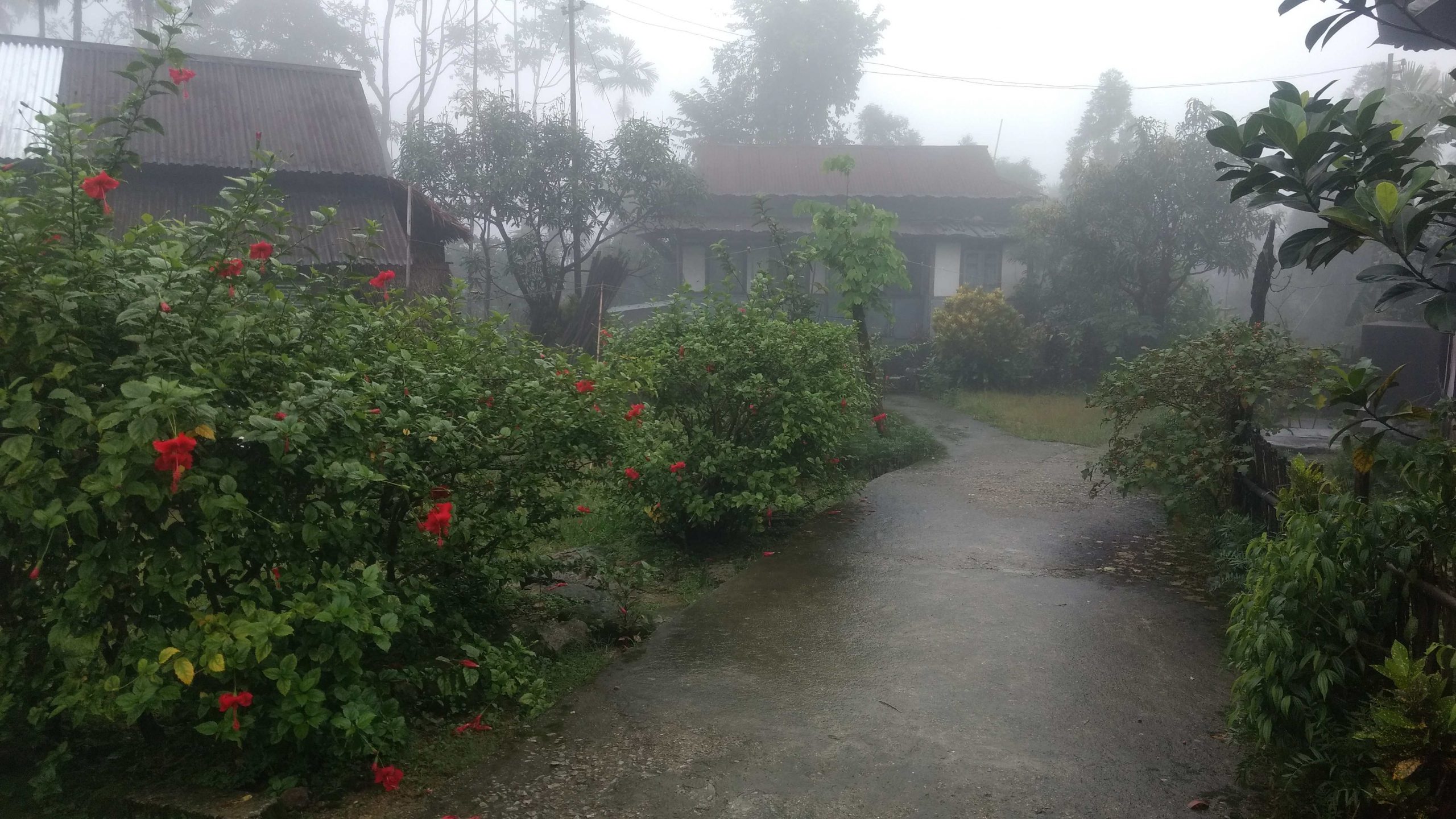 When on a walk in the Mawlynnong village, apart from the calm vibe and beautiful surroundings, one of the most beautiful things to see in Mawlynnong is its church. While a new church in Mawlynnong has come – up, the old one still remains the charming of the two. Sadly though, the church compound is closed most of the time.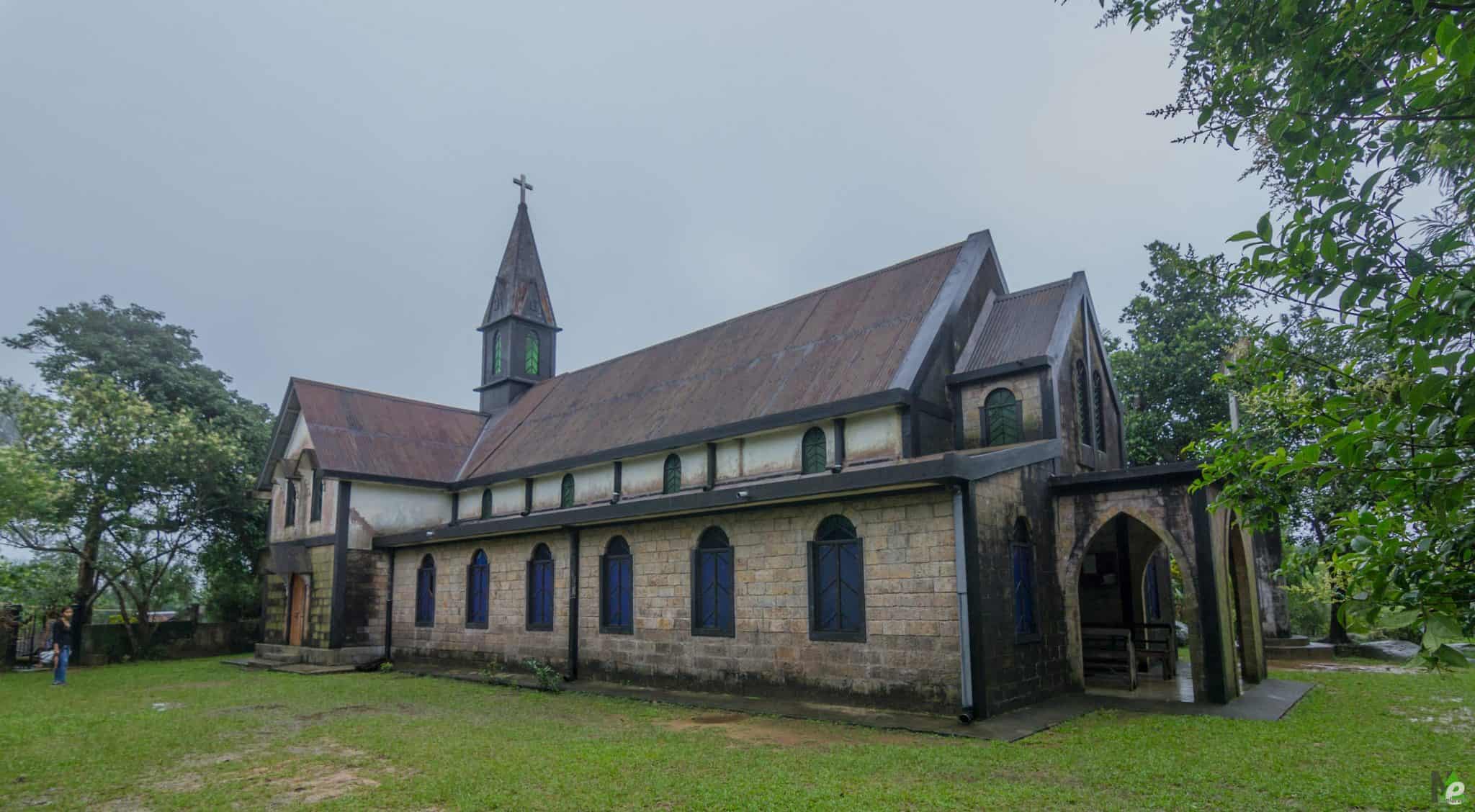 Things to see around Mawlynnong village
While the Mawlynnong village itself is worth the time and journey, it does not mean that there is not much to see around Mawlynnong. There are quite a few small and big things which you must visit such as the balancing rock and the sky bridge. However, the most impressive place on the way to Mawlynnong is the single-decker living root bridge in Nohwet village, near Riwai.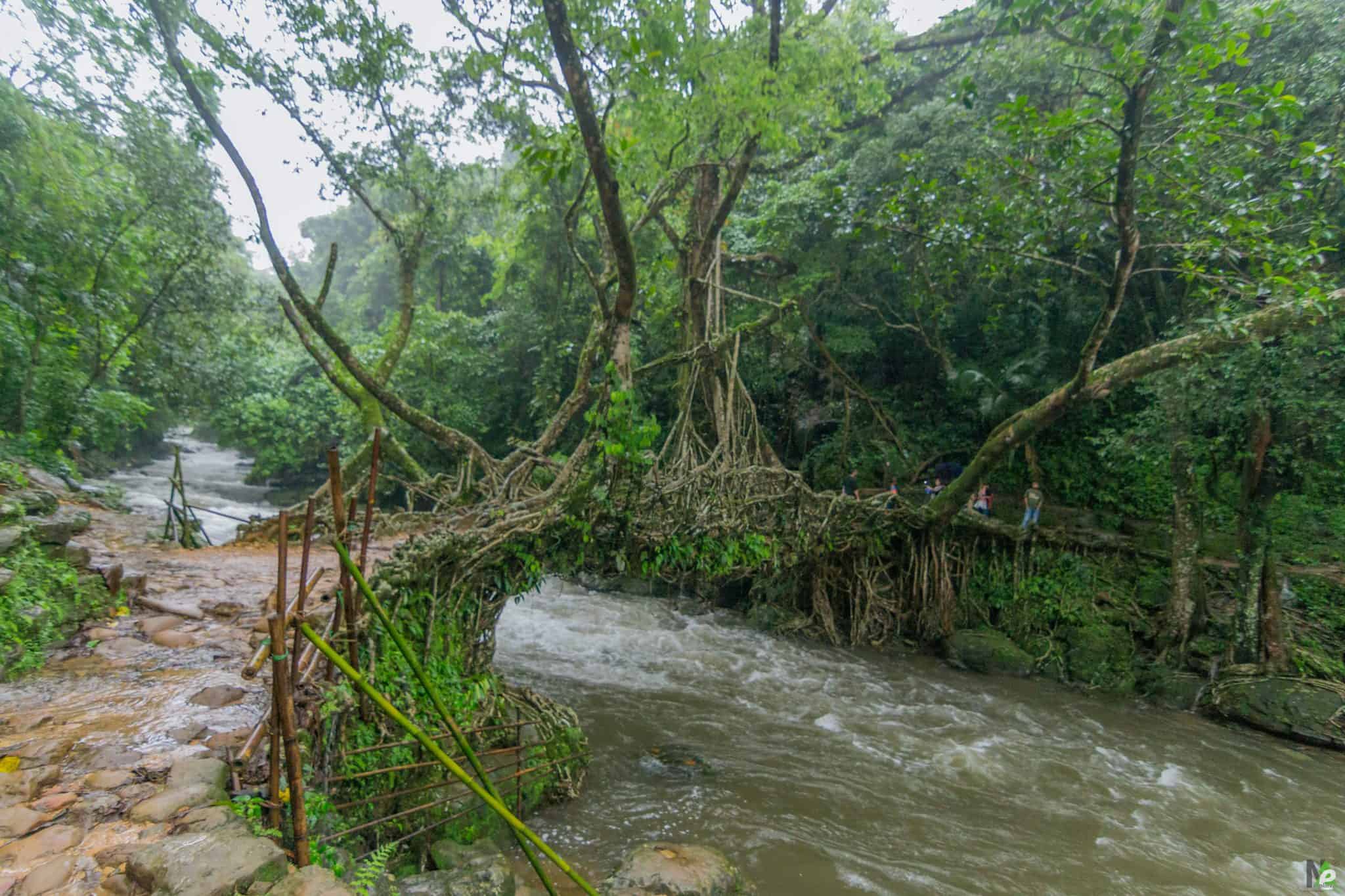 You can and should of-course visit Dawki too, which is just less than a couple of hours from Mawlynnong village and offers excellent boating and kayaking opportunities among some other adventure activities.
We had been to Dawki a number of times before so this time around, we did not go that side but I will for sure, share more about Dawki here, soon. For now, though, that is all from Mawlynnong.
Want to plan a trip to Meghalaya? Get in touch with us here.