Best Time To See Cherry Blossoms In Shillong
It was a little late this year. Almost everybody, including us, had been eagerly waiting for Shillong to turn pink. It was time for our first batch of guests coming for the Cherry Blossom Festival, Shillong to arrive but the cherries were nowhere to be soon. No doubt we were nervous.
But then, things literally changed over a weekend! Upper Shillong area saw the first Cherry Blossoms of Shillong and over the next few days, Shillong started to turn a shade of soft pink.
Cherry Blossoms In Shillong, Meghalaya
We were delighted! With each passing day, more and more cherry trees started blooming and at one point, a significant part of the Guwahati – Shillong road almost gave you the feeling of driving through paradise. Shillong has never looked so beautiful.
Book Your Trip to the Shillong Cherry Blossom Festival
It was the most joyful shade of pink which had covered every nook and corner of Shillong. While all the action around the Shillong Cherry Blossom Festival was in and around the city center, at the Polo ground and Ward's lake, where a lot of wonderful and fun things were happening, other parts of Shillong were in no way looked less beautiful.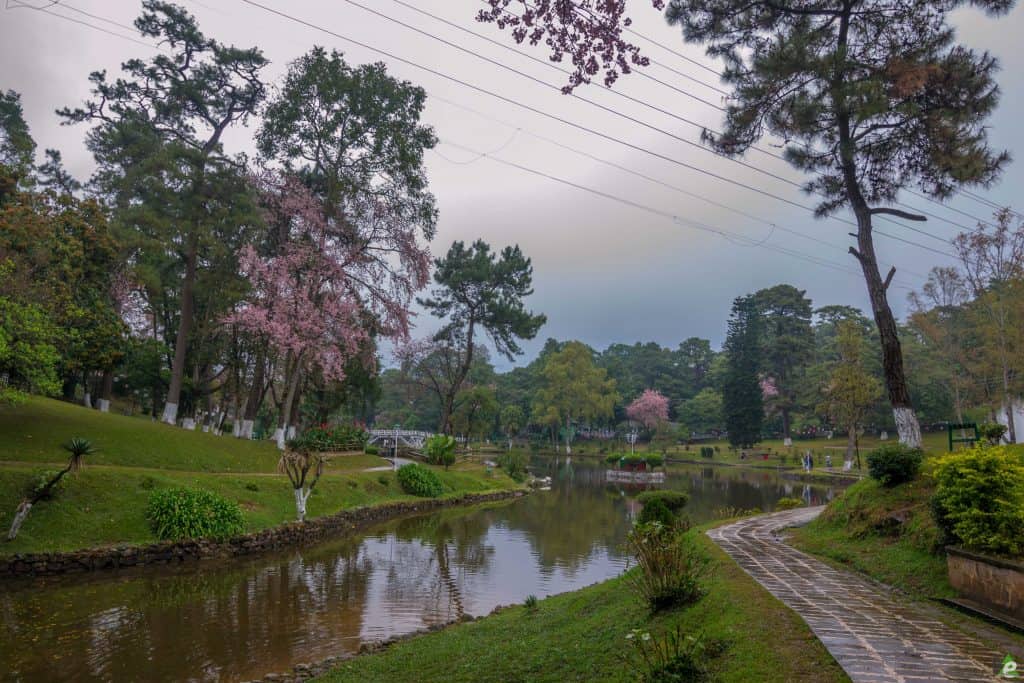 Best Places To See Cherry Blossom In Shillong
While the cherry blossoms were all around Shillong and even much beyond it, the best places to see cherry blossoms in Shillong undoubtedly remained the following locations:
The Ward's Lake

. Which was also well-lit post darkness and had various events going on for the visiting tourists.
The areas of upper Shillong were also one of the most beautiful to cross or visit. Cherry trees lining the snaking roads going up the mountain.
Another location in Shillong which saw really beautiful Cherry Blossom was the Golf course. The already beautiful place, with its palm-tree-lined roads again, looked straight from paradise.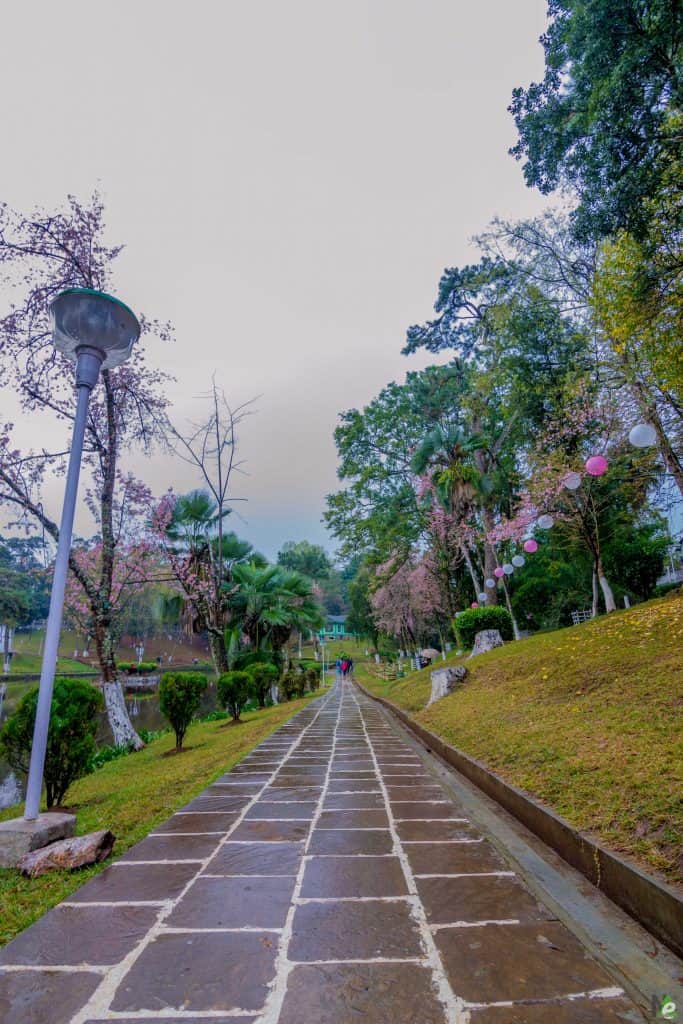 A wonderful Cherry Blossom
Thankfully and much to everyone's delight, this year's cherry blossom also lasted longer than expected. Which means, more tourists could visit India's first autumn Cherry Blossoms in Meghalaya.
We hope Shillong Cherry Blossoms 2020 will be even better and Meghalaya will be able to play host to even more people coming in from all over to enjoy the cherry blossoms in Shillong.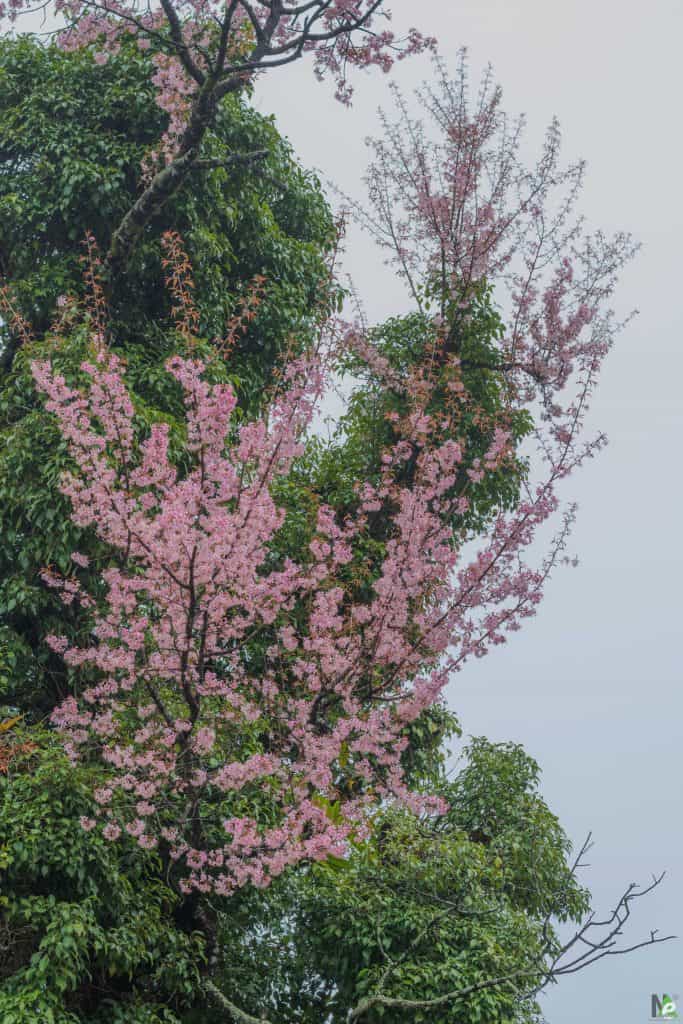 Would you like to join us for the Cherry Blossom Festival here in Shillong the coming year, and witness this beautiful season? Then leave us a line below in the comments or leave your email here and we will make sure we keep you updated on our next year's plans around the cherry blossom festival Shillong.
Till then, Happy Travelling!